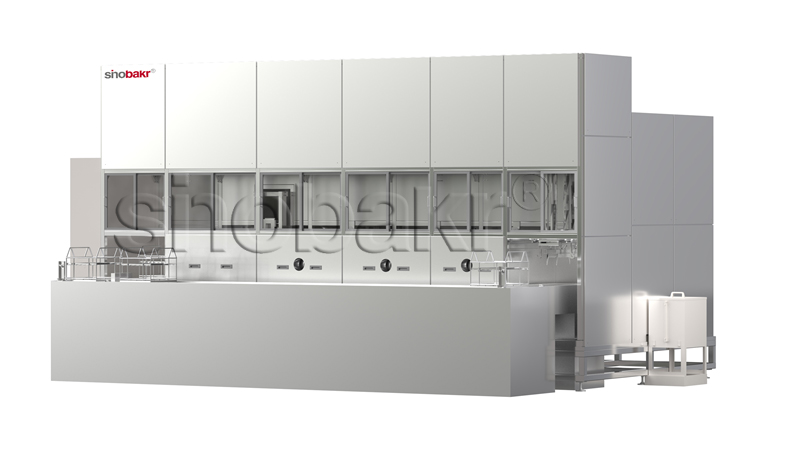 Device description
1. The automatic control system for PLC touch screen,
2. The arm manipulator, automatic loading device,
3. Can have thrown, ultrasonic, bubbling, the wind cutting, dry, rust, and other functions,
4. The product is fully closed structure/advanced mist system
Unique mechanical cleaning machine, through layers of wash, rinse, wind shear and drying technology, such as to achieve ideal cleaning effect, for industrial production, is a rare good helper, cleaning of low cost, less electricity, with circulation filter system, to save water. Tooling blue size according to the customer workpiece size, shape, custom.
Fully automatic ultrasonic cleaning machine, ultrasonic cleaning machines, mechanical arm, also known as the workpiece through mechanical arm the whole basket of or the whole basket into fixed process, the whole machine PLC intelligent control, with rotary ultrasonic rinsing after ultrasonic washing, in turn, ultrasonic water rinse, mobile water, hot air drying, cooling wind knife manipulator tooling basket hanging to the feed opening. The equipment for the calibration equipment, according to the actual needs of customers, one to one.
This washing machine is mainly composed of upper and lower loading, carbon steel frame, plastic spraying WaiFeng steel, stainless steel wash tub, gantry robotic arm, ultrasonic cleaning system, hot air drying device, filter cycle device, pure water equipment, control systems, rotating equipment, tooling, etc.